When:
February 15, 2020
all-day
2020-02-15T00:00:00-08:00
2020-02-16T00:00:00-08:00
Where:
Pat Ryan Field
1809 S 140th St
Seattle, WA 98168
USA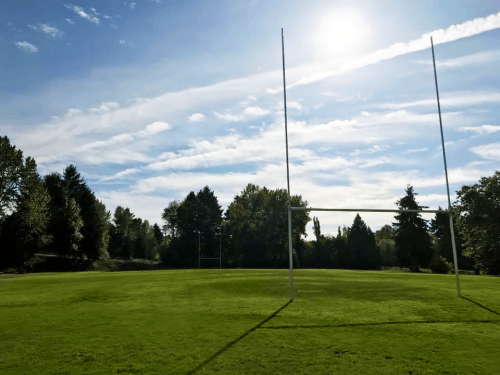 Hello to all that call Pat Ryan Field home! We are planning a work party to help kick off the spring season of Rugby with an clean and tidy facility. We'll need all hands on deck so if you are able to help for the whole time or even just a fore hours please plan to do so.
Last work party we had 31 people show up to help! That was awesome so lets not make that a 1 time thing. Its OUR field so lets take pride in making it shine! Our pitch is the only one dedicated to Rugby in the PNW and is named after a fallen Kangaroo, who was a club stalwart and champion of the sport and a great way to honor him is to pitch in a few hours to tidy up the grounds.
Below are the projects we'd like to complete.
FOOD WILL BE PROVIDED
Fix/tidy up wash out next to stairs
Rake/blow leaves a
Collect all limbs, dead plants, etc and discard
Trash clean up
Clean out container (left one mainly)
Stack wood next to fire pit
Stack extra railroad ties elsewhere
Sideline fence top rail tightened up
Finish weedeating the hill
Repair top terrace wall/backfill & continue across stairs
Gravel remaining terraces
Gravel puddle holes in parking lot
Fix Fence in south end entrance