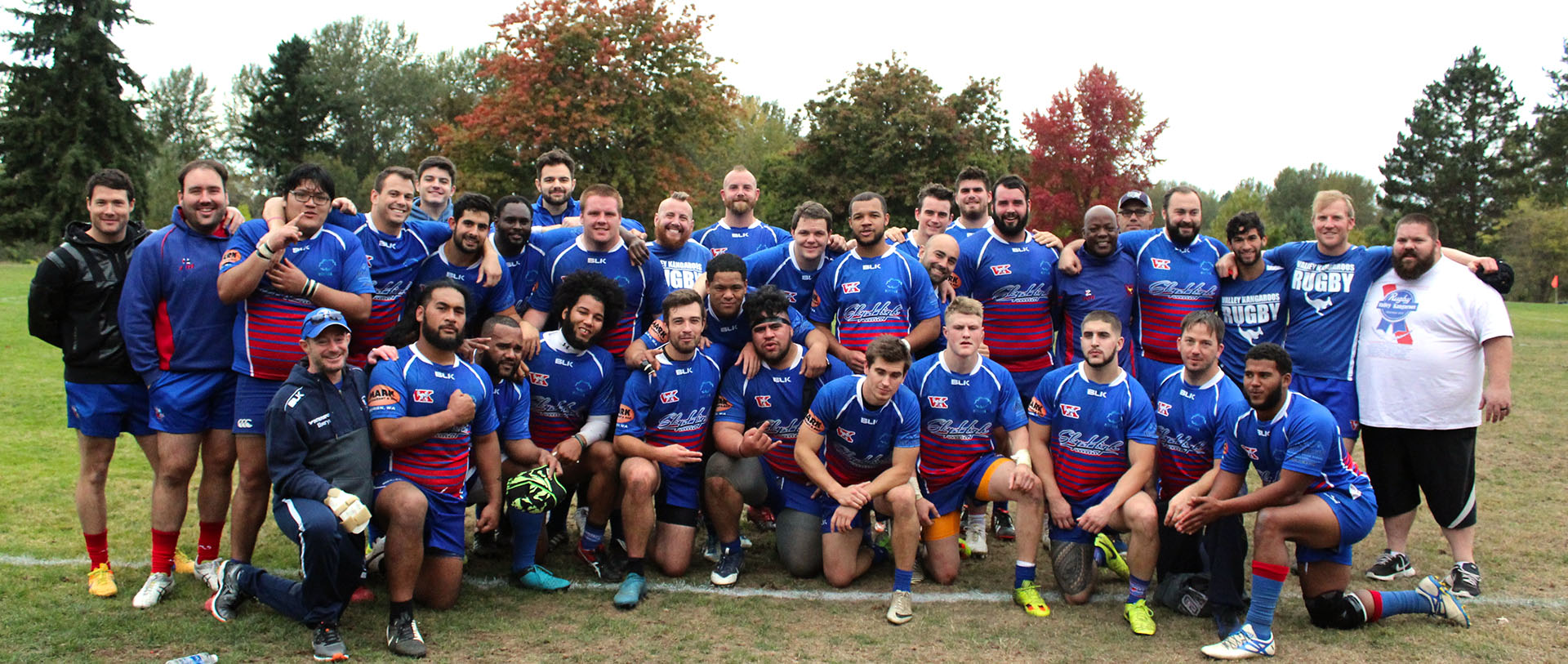 About the Valley Kangaroos
The Valley Kangaroos Rugby Football Club, founded in 1978, is a nonprofit sports organization (EIN: 94-3208723) and one of the top men's rugby clubs in the Pacific Northwest region of USA Rugby. We currently compete in Division 2, playing union 15s in Fall and Spring every year, as well as participating in various 7s, 10s and 15s tournaments every Summer. With players ranging in age from 18-60, we bring with us a vast community of supporters.
Our players have founded and continue to sponsor two youth clubs – the Liberty Patriots (Renton) and Rainier Highlanders (Auburn), giving boys and girls ages 6-18 an opportunity to develop character and responsibility in a stable team environment. Our home field is the only dedicated rugby facility in Washington: Pat Ryan Memorial Field, named after a fallen Kangaroo, which is fully maintained by our volunteers and doubles as a public park for the surrounding communities.
As the only men's club in the greater Seattle area that regularly organizes domestic and international social tours, our members experience unique opportunities to promote the sport and culture of rugby outside of our local community. We've traveled to Scotland, Belgium, Holland, New Zealand, Australia, England, Alaska and the Philippines, to name a few.
Valley is always welcoming to both new and experienced ruggers. We are fully staffed by volunteers dedicated to our mission of promoting fitness, sportsmanship, and camaraderie through the sport of rugby.