When:
2018-03-24T00:00:00-07:00
2018-03-25T00:00:00-07:00
Where:
Pat Ryan Field
1809 S 140th St
Seattle, WA 98168
USA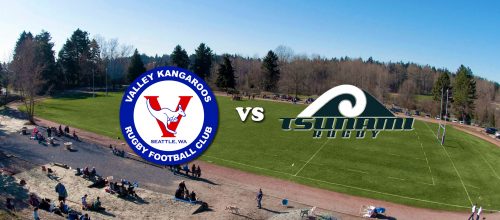 Valley's first home game of 2018 is 3/24 at Pat Ryan Field! The Kangaroos kick off against the Eastside Tsunami at 2:00PM, followed by a second match at 3:30 PM against a Pacific Northwest motley side. Feed at the field following the matches. Make sure you show up early and support our Liberty youth as they take on the Eastside Lions!
Full Schedule:
9:30am – Liberty Patriots U15 vs Eastside Lions
11:00am – Liberty Patriots JV vs Eastside Lions
12:30pm – Liberty Patriots Varsity vs Eastside Lions
2:00pm – Valley Kangaroos A vs Eastside Tsunami
3:30pm – Valley Kangaroos B vs PNRFU Motley