When:
December 14, 2017 @ 7:00 pm – 9:00 pm
2017-12-14T19:00:00-08:00
2017-12-14T21:00:00-08:00
Where:
Elmer's Bar & Grill
15027 Ambaum Blvd SW
Burien, WA 98166
USA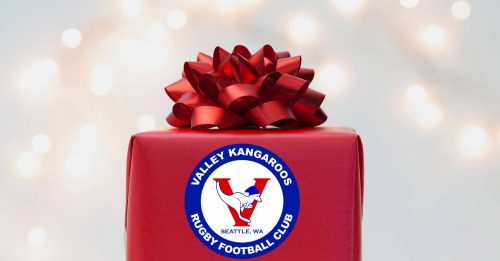 Every year the Valley Kangaroos adopt two families with young children in need and help to give them the Christmas they can't afford themselves. Players, alumni, and supporters are encouraged to buy a gift from the suggestions below and bring it to Elmer's Bar & Grill on December 14th to wrap presents for the families in need as well, as have a drink and catch up with your Valley family – kids welcome, we're in the back room! If you can't make the event, you can also donate to the cause through PayPal or by mailing a check to PO Box 58551, Tukwila, WA 98138 (make sure to note "Adopt-A-Family" on your donation).
Family #1:
Shikita (mom) – Target/Safeway/Fred Meyer gift cards
Obei (son, 4, blue/green) – Hot Wheels, educational toy, warm jacket
Selassi (son, 5, blue/green) – Hot Wheels, educational toy, RC car
Emeri (daughter, 7, purple) – Monster High doll, educational game, art set
Satuya (daughter, 8, purple/pink) – Monster High doll, educational game, art set
Family #2:
Tina & Ryan (mom & dad) – Target/Safeway/Fred Meyer gift cards
Rose (daughter, 11, purple) – Shopkins, Play-Doh, bike
Andru (son, 12, blue) – pants (30×30), warm coat (XL), bike
Kayla (daughter, 13, black) – shoes (7.5), make up/hair accessories, bike